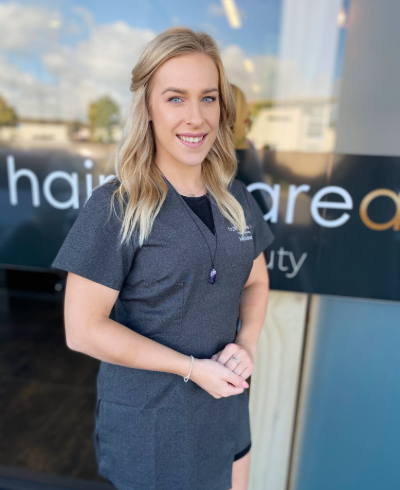 Mickaela
BEAUTY THERAPIST/MAKEUP ARTIST
Hi I'm Mickaela, I have been in the beauty therapy industry since 2014. I am a very passionate & focused therapist with a wide range of treatments under my belt.
Although I enjoy all aspects of beauty therapy, but facials & skin care would have to be my favourite. I love pampering & educating my clients on their skin & helping them to achieve their skin care goals.
I am quick yet very thorough in my waxing treatments & I am popular for my firm massage as I'm great at getting into knots & releasing tension. Beauty therapy is my passion!