Award-Winning
Hair & Beauty Salon
A friendly, professional and inviting atmosphere
conveniently located in Bethlehem, Tauranga.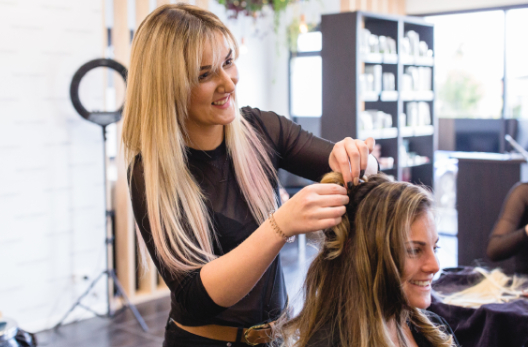 Award-winning Tauranga Hair Salon
Located in Bethlehem, Tauranga, Hair to Stare at Hairdressers hair salon has earned a reputation for providing only the absolute best hairdressing and beauty services. Our modern hair salon has a warm and relaxed atmosphere with all the latest equipment. Our trained hairdressers cater for the whole family. Talk to one of our friendly team any time about your hair care.
The Best Tauranga Hairdressers
Our hairdressers and beauty therapists are constantly upskilling and training. We like to keep up to date with the latest trends, technologies, and hair salon product break throughs. So, you can certainly rest assured your hair and beauty needs are in great hands. We have a wide range of hair and beauty services. From wedding hair and makeup to hair extensions and some of the best hair colours available. We can't wait to see you here!