Hair to Stare at proudly offers our clients beauty salon services to compliment our award winning hair salon.
Relax and enjoy beauty treatments as well as makeup, provided by our own qualified and trained beauty therapists.
Check out our range of beauty salon services below.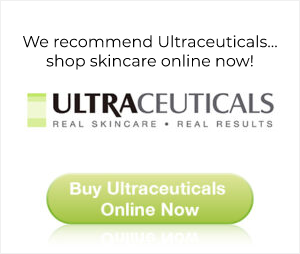 Facial Treatment Menu
If you have questions about facials and our beauty product range we offer a 15 minute free consultation with our Beauty Therapists.
All of our facials include a skin consultation as well as Ultrasonophoresis.
What is Ultrasonophoresis?
UltraSonophoresis uses low frequency ultrasound that opens pathways in the skin allowing a deeper cleanse. Treatment products are able to penetrate up to 1000 times more giving your faster more visible results.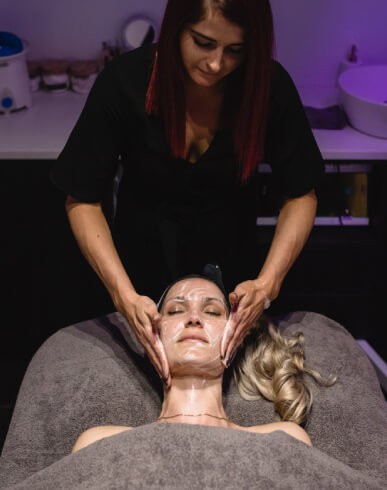 Facial Treatments
Luxery Signature Facials
Our luxury signature facials are great if you want to relax as well as gain the added benefit of a skin pick me up. Each signature facial begins with a free skin consultation and is customised to your specific skin concerns. The longer the facial time the more treatment product infusions as well as massage, is included.
Performance Facial Treatments
Get results fast with our performance facial treatments. These are more advanced facials for those wanting to focus on correcting skin problems.
Each performance treatment begins with a free skin consultation to assess your skin and customise your treatment based on your core skin concerns. Our performance treatments are certainly recommended in a series of at least 3 treatments 2 weeks apart along with home care to achieve the best results.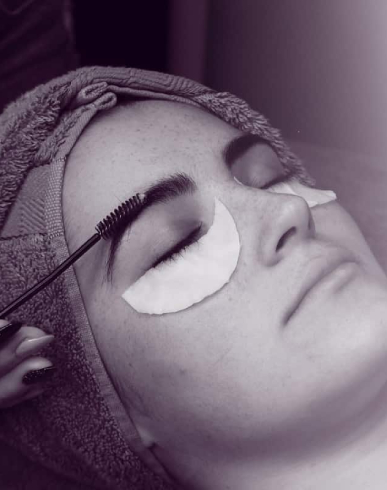 Eyes Menu
We also offer lash and eyebrow tinting, eyebrow waxing and shaping as well as perming. Come and see our eye experts for brilliant brows and lashes.
Waxing Menu
We offer a range of waxing solutions from facial to full body for men and women.
Womens Waxing Treatments
Makeup
At Hair to stare at Beauty salon we have a team of fully dedicated trained makeup professionals. We can provide anything from flawless natural makeup as well as full glam makeup.