At Hair to Stare at we are all about a friendly, professional, and relaxed salon experience.
Our beautiful hair and beauty salon is designed for your comfort, with the latest furniture, fittings and equipment.
We are conveniently located in Bethlehem. Just ten minutes' drive from the Tauranga CBD with plenty of free off-street parking.
An established hair salon with a reputation for quality
Hair to stare was established in 2007. Since then we have earned a reputation for high quality and professional service at an affordable price! Our salon has a team of extremely passionate staff. They are all dedicated to their roles. From our emerging stylists to senior & master hair stylists as well as our beauty therapists.
We are certainly proud to provide trained professional hair stylists offering the latest hair colours, treatments, and styles. Our stylists can even make you look stunning for your special day. Ask about our mobile, or in salon, wedding hair and make-up service. We also specialise in high quality hair extensions and have a range of beauty services at an affordable price!
Award-winning Tauranga hair salon
Experienced and friendly staff offer a welcoming atmosphere
The dedicated and friendly team at Hair to stare at are highly skilled and passionate. We always strive to give our clients the best hairdressing and beauty experience possible. They are the reason we have grown to be one of the most successful salons in Tauranga. You can certainly rest assured your hair and beauty is in the best hands.
We regularly participate in salon training and off-site courses as well as workshops. This keeps us up to date with the latest in hairdressing design and techniques. The team also attends hair fashion shows and participates in hairdressing competitions.
Our professional stylists can certainly help you create a stunning new look to suit your lifestyle. We will also always provide advice and recommend the best products to help maintain your new look.
The latest hair style trends at affordable prices for the whole family
Hair to stare provides quality hair and beauty services and products at affordable prices for the entire family. We invite you to call or visit us anytime to talk to a stylist or make a booking. You can also purchase quality hair products instore.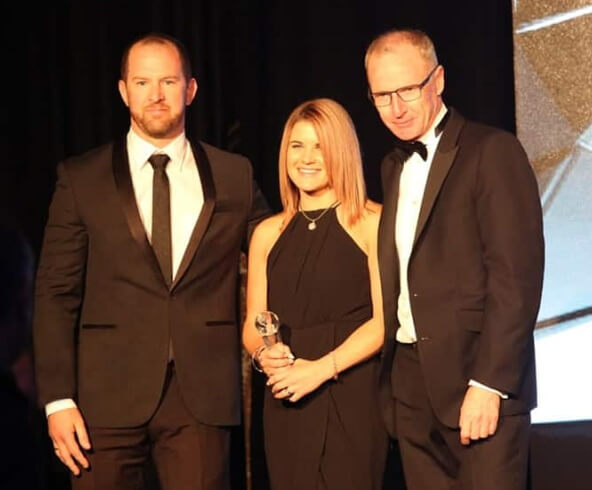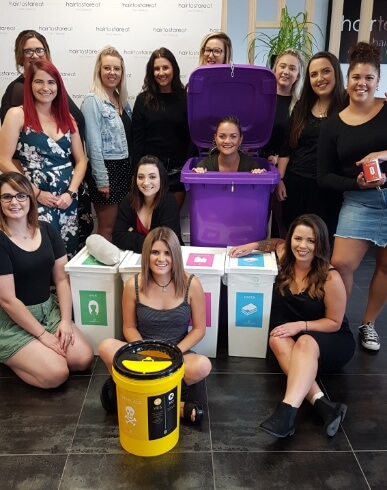 Proud to be a sustainable salon
Hair to stare at is proud to be a part of Sustainable Salons program. Sustainable Salons is the first resource recovery service for hair salons. The program rewards salons as well as gives back to the community.
Sustainable Salons was founded by Paul Frasca and Ewelina Soroko in 2015. The program specialises in collecting up to 95% of the salon waste bin. The material is then redirected for reuse, recycling, and repurposing solutions. The program offers community rewards for our recycling efforts. 100% of the recycling proceeds are donated to OzHarvest and KiwiHarvest. These charitable organisations are dedicated to feeding the most vulnerable people in our communities.
Being part of sustainable salons is certainly not just about environmental impact. It is about so much more! Such as, investing in our business and providing for people in our communities. As well as inspiring the next generation and driving global awareness. All these factors contribute to a sustainable and healthy people and planet, as well as profit.