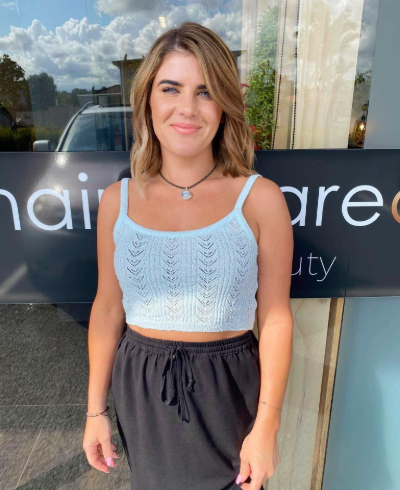 Corina
DIRECTOR
Hi there! I'm Corina.
I am the founder and together with my husband have been the proud owner of Hair to stare at since 2007.
My hairdressing career started in 1999 and still love it! I love that after all this time I still get challenged every day. There are always new things happening in the salon. I also love training and keeping up with the new hair trends and fashions. Not only for myself, but so I can implement them into the salon for all my clients.
My passion is definitely colours, cutting and styling, but I also enjoy wedding hair ups. My aim is to listen to each and every one of my clients. Make sure I fully understand what they want, and give the best advice and recommendations possible.
I'm really good with all blonde colours, Balayage and Ombres. Short haircuts are one of my specialties and I understand and can cut really thick hair well.
I look forward to meeting you in the salon. Dont worry if you can't book with me. I have complete trust and faith that all of the stylists in our team will certainly give you the best experience possible.