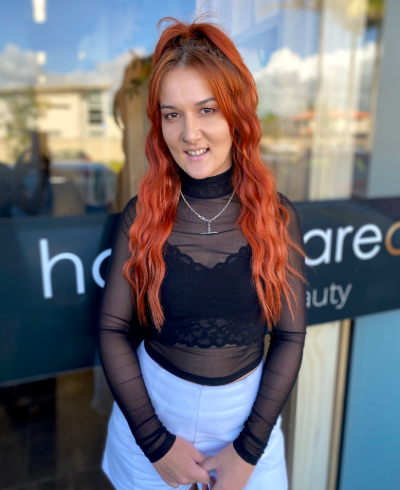 Maia
MASTER STYLIST
I'm Maia, Master Stylist, Wedding Expert and Training Co-ordinator.
I have been hairdressing since 2007 and still have that same passion as the first day I picked up my scissors.
I take absolute pride in my work and my ability to let you know what will suit you and your lifestyle best. Also passing on all the tricks to ensure you can easily take care and style your hair at home yourself.
I absolutely love doing wedding and special occasion hair, getting to be a part of someone's big day and make their hair ideas become a reality is something very special to me.
I also love that every day is different and I get to be creative as well as meet new people. I am constantly keeping up to date with the latest trends and techniques making sure I always have the most to offer my clients as well as keeping staff inspired and training our emerging stylists to be the best of the best x