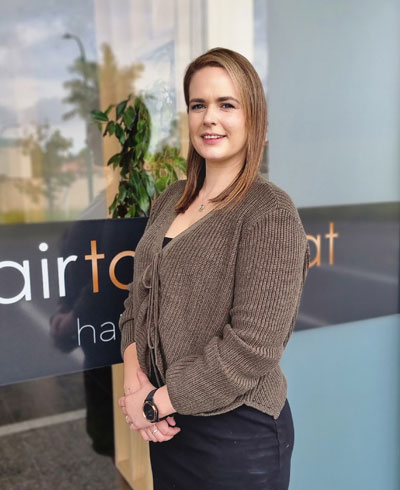 Niki
MASTER STYLIST
Hi I'm Niki, I have been hairdressing since I left school in 2008, I have been working at Hair to stare at since 2011 and I absolutely love my job! I came back from maternity leave in September 2021 and am loving being back.
I am passionate about extensions, cutting and colouring, I love doing big changes start to finish. The variety in my job keeps me passionate as no two days in the salon is the same.
I like to ask my clients heaps of questions about their current routine and goals with their hair so I can make sure we're on the same page before going ahead with their service to get the best outcome for them.
I also love to do creative colour work. I love the vibrant and beautiful colours from sunset hair to rainbows. I love creating eye-catching colours. I hope to meet you all soon!