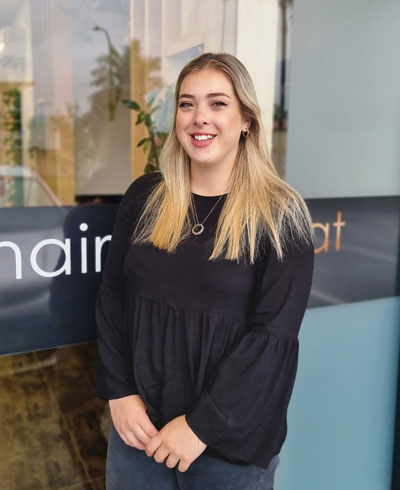 Stephanie
SENIOR STYLIST
Hey I'm Steph
In 2015, I started working in the hairdressing industry. Being able to help people feel more beautiful and confident about themselves is one of the best parts of my job.
I am an expert on all things blonde. Balayage, highlights, and bleach n tones are my specialty. Creating seamless, beautiful hair is my passion!
I also love to do creative colour work. I love the vibrant and beautiful colours from sunset hair to rainbows. I love creating eye-catching colours. I hope to meet you all soon!